Our Commitment to Evolving Evaluation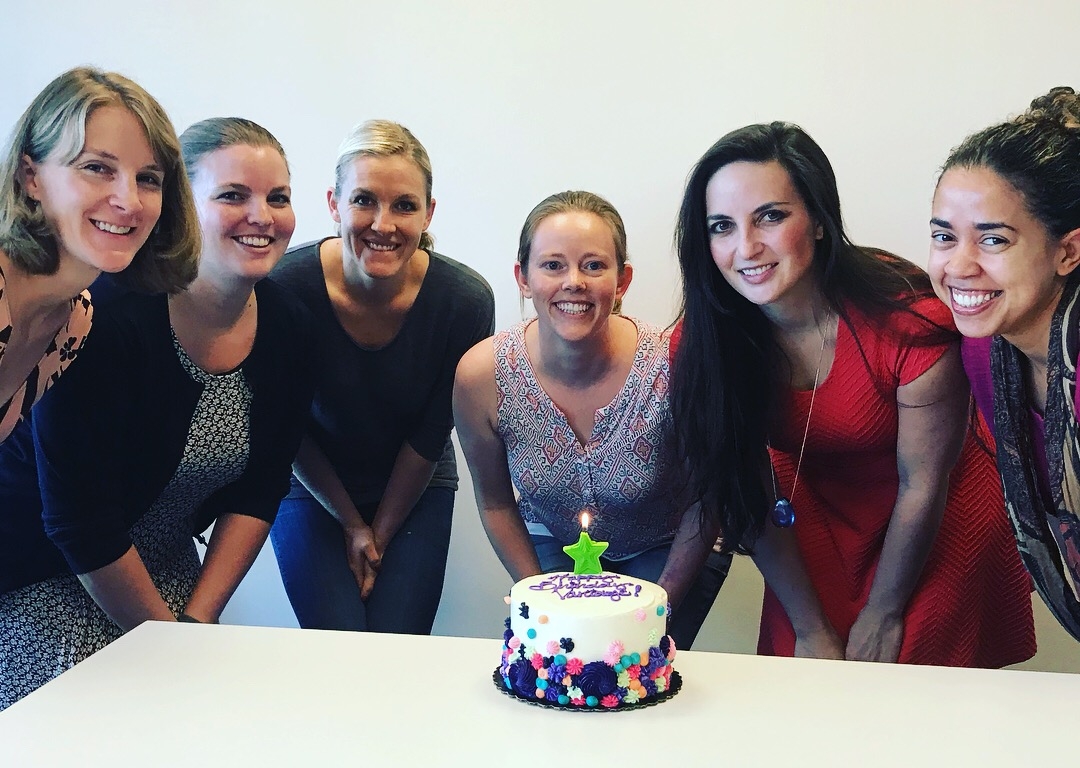 A five-year reflection
By Elena Harman
Vantage Evaluation turned five this August. In those five years, we've changed in structure and in scope but never deviated from our core focus of helping purpose-driven organizations throughout and beyond Colorado experience the joy of evaluation. Our new blog, Vantage Point, is part of the next evolution of our journey helping purpose-driven organizations infuse basic evaluation practices into their day-to-day work. Before we dive into what's next, here's a bit of background on how we got here.
I founded Vantage in August 2013. At the time, I saw it as a way to stay connected to Colorado evaluation while I was in graduate school in Southern California. For almost two years, I worked with one to three clients at a time, on relatively small and contained evaluation projects, without a clear plan of what would happen with the company once I graduated. I had some vague hopes that maybe I could grow Vantage into a five-person boutique firm by 2020…
But in June 2015, a personal crisis accelerated my plans: My mother was diagnosed with stage four kidney cancer* and I dropped almost everything for six months to be her primary caretaker. In that process, I realized how hard it can be on clients to work with a solo evaluator. As much as we all wish we were invincible, sh*t happens, and it has an unfair impact on trusting clients when there is no backup. I had to end my work with three of my four clients overnight, as well as pausing work on my dissertation. When I started to think about working again, the risk to my client's work of practicing solo was too high for me to tolerate. So I brought on two sub-contractors in January 2016 to provide backup and carry some of the behind-the-scenes load.
I defended my dissertation on May 2, 2016, and the next morning decided to see what Vantage could really be! I had a theory that there was a misalignment between the evaluation that Colorado non-profits needed and the contractor options available to them. The summer of 2016 was exhausting: pounding the pavement, having conversations with anyone who would talk to me, and trying to get a feel for the worst evaluation pain points.
But from there, our momentum started to build. Our sub-contractors became employees in July 2016, we continued our work with original clients like the Colorado Health Foundation, we got a big break working with the Bill and Melinda Gates Foundation on their Teacher2Teacher program in September 2016, we hired three additional employees in January 2017, moved into our first office, and then our second office, and added two more employees before August 2017.
PHEW! 2017 was a huge growth year. My 2013 daydreams of a five-person firm in 2020 had been replaced by the reality of a seven-person firm in 2017. We've spent 2018 figuring out what our work looks like at this size. How can we go beyond just doing evaluation projects and walking away? Is there a role for a private company to play in building the evaluation field? The Vantage Point blog and website are part of the answer. We can play a role in building the field of evaluation and strengthening the ways that purpose-driven organizations and evaluators work together—beyond traditional consulting projects.
At Vantage Evaluation, we love our communities and believe that evaluation is key to strengthening them. We are committed to evolving the way purpose-driven organizations in Colorado think about and use evaluation—from data for data's sake to evaluation as a learning process that drives strategic improvements. Because when we do, we create a stronger, more dynamic community for us all.
After our pre-school growth spurt, we're excited to see what comes next, with you, in kindergarten and beyond. In the upcoming months (and years) you can look forward to:
* She's still alive, by the way, thanks to the amazing team at UC Health and some miraculous new treatment options.
Elena Harman, PhD | CEO
Elena takes the big-picture view of how Vantage's work transforms how evaluation is used and perceived. She pushes everyone around her to think bigger about what evaluation can be, and how it can help improve our communities. With an encyclopedic knowledge of research and evaluation methods, Elena supports and advises the evaluation team on all projects. She connects the dots between data sources and projects. Elena has dedicated her life to Colorado and evaluation as a means to improve the lives of state residents. She brings a deep expertise of systems, nonprofits, and foundations in Colorado, as well as how to engage diverse audiences in a productive conversation about evaluation.