A Critical Lens for Addressing Colorado's Housing Crisis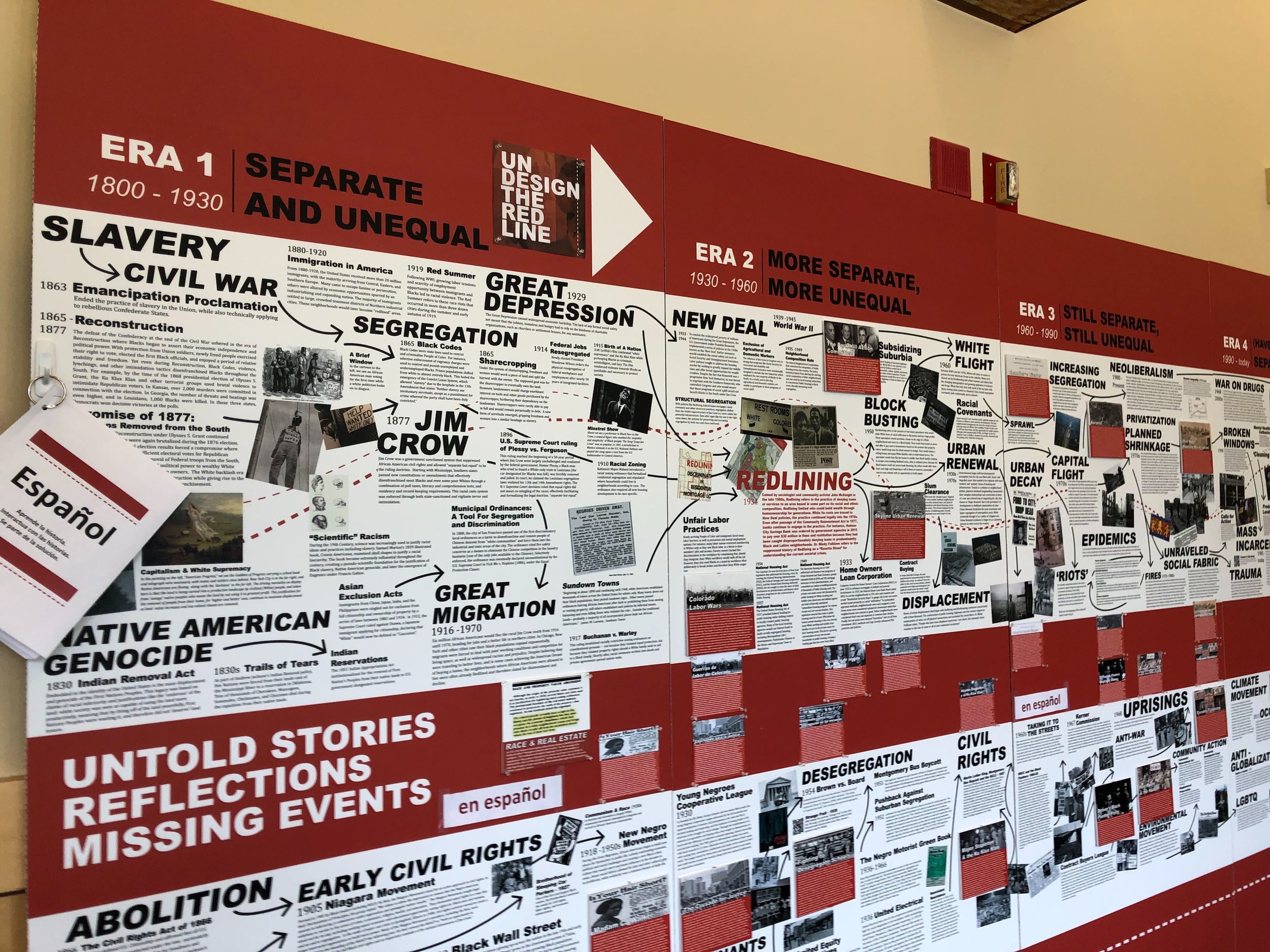 Evaluation, Equity, and Social Justice
Evaluation, equity, and social justice
By Laura Sundstrom
At the end of July, cross-sector professionals from across Colorado and the country came together in Keystone, Colorado, for the Colorado Health Symposium. The symposium focused on the intersection of housing, health, and inequity. This was an opportunity for professionals to explore the connection between health and housing, understand how historic and current racist and discriminatory practices have affected the housing crisis, and identify solutions. As the evaluation partner for the Colorado Health Foundation's housing work, we were thrilled to participate in the Health Symposium.
Some of my key takeaways from the Health Symposium about housing and health:
Housing and health are inextricably linked. You can't have one without the other, and you can't address one without addressing the other. There are many ways in which an individual's housing affects their health.

Equity is at the root of both housing and health disparities. Historic and current racist and discriminatory practices and policies have made it so that certain populations, specifically people of color, are not able to reach their full potential in the same way that their white counterparts are. We explored the history of redlining and its relationship to current housing practices. Mehrsa Baradaran shared the history of the racial wealth gap and where that leaves us today.

Housing is not a home. It's not enough to have access to affordable housing: you also have to be able to build a home and a community to feel safe, respected, and stable. One of the most powerful moments of the Symposium was hearing Matthew Desmond speak about his research on eviction and the realities that millions of Americans face. A roof over your head is not a home.

There is a way out. The Symposium was filled with passionate professionals who care about their communities and want to see real change happen. The Symposium highlighted several effective solutions that are happening around Colorado and the nation to address the housing crisis. These solutions include community land trusts, community organizing with owners of manufactured homes, innovation strategies to create new affordable housing units, and permanent supportive housing.
But what does this have to do with evaluation?
I picked up on some key messages throughout the Symposium about how evaluation fits into this work:
There need to be "facts" and "stories." I would argue that both of these are data, but what symposium presenters were trying to get across is that we need to understand the numbers ("facts") and the experiences of the people and communities that the housing crisis affects ("stories"). You have to meet the people who experience housing insecurity, but you also have to look more broadly at the patterns of where development is and is not happening. Evaluation can help you understand both of those aspects of the story.

We have to listen to the individuals and communities experiencing housing insecurity if we want to design effective solutions. We have to amplify the voices of individuals and communities experiencing housing insecurity. We also can't put the burden on communities to make sure their voices are heard – their voices have always been there, but they have been systemically excluded. As part of our work around equitable evaluation, Vantage Evaluation has been continuing to explore how we can authentically represent the voices of the communities most impacted by the programs we are evaluating without putting an extra burden on them through data collection.

Even when we have well-intentioned policy, implementation matters! Examining how a policy or a program is being implemented and the unintended consequences are key to understanding the equity implications of any work.

You have to involve the community throughout the entire evaluation process. For example, it's not just the question you ask but how you ask it that's important. Desmond shared an example of how the understanding of eviction differed between communities. He needed to engage community members to understand how to ask about eviction, an incredibly sensitive topic, within different communities to really uncover the realities of the situation.
Being a part of the Colorado Health Symposium strengthened my commitment to equity and social justice through evaluation. I am excited to further this work with the Colorado Health Foundation to deepen my understanding of the housing system in Colorado and help the Foundation learn about what's working and what's not in their strategies to improve access to affordable housing for low-income Coloradans.